ANNOUNCEMENT: May 23, 2022
THE AMERICAN CONNECTION PROJECT: ENABLING AMERICANS' ABILITY TO REACH
We have the opportunity -- and the responsibility -- to defy the digital divide
---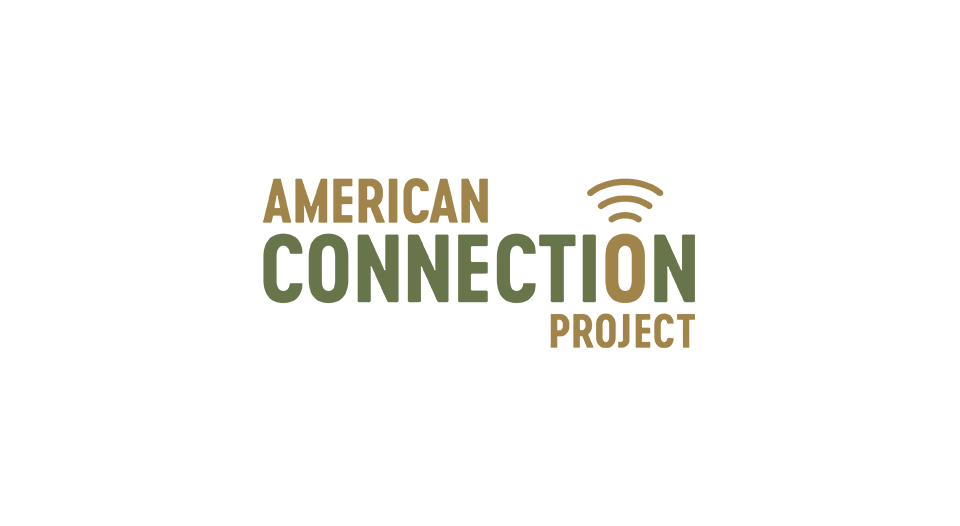 Connectivity enables our ability to reach. It's a multiplier effect that ripples across education, health care, entrepreneurship -- and well beyond.

Millions of Americans lack access to broadband internet access, most of them in rural and underserved communities.

At Land O'Lakes, we believe we have the opportunity -- and the responsibility -- to defy that digital divide. It stands in the way of the one thing all people share: a need to reach -- beyond what's possible, to turn imagination into progress.

Connectivity enables our ability to reach. It's a multiplier effect that ripples across education, health care, entrepreneurship -- and well beyond. It fuels vibrant and thriving communities.
The American Connect Project was convened by Land O'Lakes and has since grown to include several projects aimed at expanding access to broadband connectivity.

One important aspect is the American Connection Project Policy Coalition, a 175-member coalition convening business leaders and advocates to push for significant investment in broadband infrastructure to close the digital divide.

The partnership helped advocate for the passage of the Infrastructure Investment and Jobs Act which allocated a historic $65 billion in broadband funding. Now, the Coalition is working even harder to ensure they reach those in need. Read more about the coalition's implementation principles here.

Another vitally important aspect of the project is the American Connection Project Free Public Wi-Fi Partners Program, which launched in the early days of the pandemic and expanded immediate access to the internet by making more than 3,000 free, public Wi-Fi locations available in communities across 49 states. As a long-term solution, the American Connection Project also convened a partnership between Microsoft Airband, internet service providers, and local communities to expand connectivity to surrounding residents.

In all these ways, Land O'Lakes has embraced the power of our cooperative model to advance infrastructure and connectivity, and on a large scale wherever we can. Many member-owners have stepped up to help connect their farms and surrounding communities. Read about one of our member-owners and their commitment to connecting their community here.

In April 2021, we launched the next iteration of the American Connection Project with the American Connection Corps, a boots-on-the-ground initiative that placed 50 Fellows in communities across the country to tackle the challenge of connectivity. This new generation of community leaders is working to increase digital access and inclusion in their communities by helping partners access federal and state resources for broadband access.

These Fellows have already connected over 500 households with high-speed internet, led 2,000 households in speed-mapping initiatives to increase broadband access, distributed more than 600 desktops, laptops, and tablets to communities to boost digital access, and established 40 new partnerships with community stakeholders around broadband development and digital literacy. They are inspiring and supporting the need to connect America.